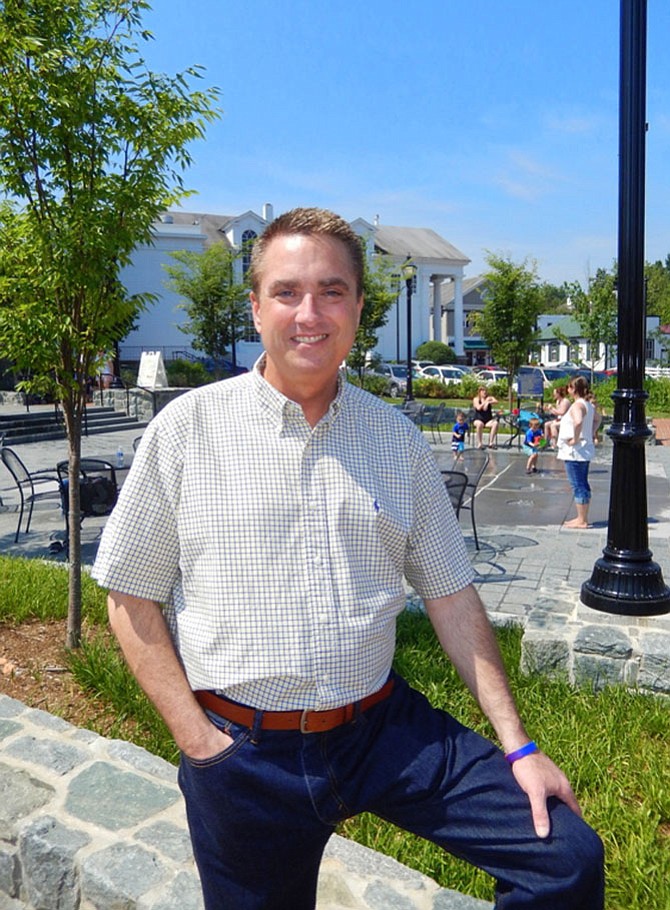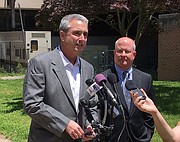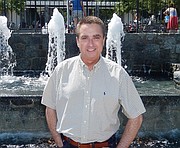 There's rejoicing in the City of Fairfax and among Scott Silverthorne's family members and friends. After being sentenced Friday to the three months in jail he's already served on a drug-distribution charge, he was released to begin his life anew.
The former City mayor knows he has an uphill battle to stay clean and away from the meth addiction that, ultimately, caused his previous life to implode, but he vows to do just that. And now that his family and friends know about it, they'll be there to help him. They couldn't before, because he hid it from them.
"I was in complete denial, truth be told, that I had a problem," said Silverthorne, 51. "And while it wasn't a path I would've chosen to get better, in terms of the arrest, I will tell you that it probably saved my life."
Although he didn't flaunt it, those closest to him knew he was gay, but the drug use took everyone by surprise when it was revealed – and in dramatic fashion. Caught in a police sting last August, Silverthorne was arrested for selling less than a gram of crystal meth to undercover detectives who he was led to believe would participate in group sex with him and other men in exchange for the drug.
Silverthorne spent most of his adult life in public service to his hometown, the City of Fairfax. He served 18 consecutive years on City Council and, in May 2016, was reelected to his third, two-year term as mayor. So his arrest sent shockwaves through the City and abruptly ended his career and life as he knew it.
LAST FRIDAY, June 9, in Circuit Court, Assistant Commonwealth's Attorney Kathleen Bilton said Fairfax County police detectives received information [last July] that Silverthorne was using a website "to trade meth for sex." So an undercover detective set up a fake profile on that site to tempt him with the types of activities he was seeking.
When Silverthorne responded, a meeting was arranged at a Tysons Corner hotel. The detective was to get a room there and bring another man with him, and Silverthorne was to bring two people and provide the drugs. But the whole thing was a set-up. On the evening of Aug. 4, 2016, two detectives gave him $200 which he used to buy a bag of crystal meth from two other men inside the hotel. After giving the bag to the detectives, he and the two others were arrested and charged with meth distribution.
Although released on personal recognizance, Silverthorne resigned as mayor – which was a huge blow to someone who loved the job as much as he did. But instead of pitying himself, he was determined to change his ways.
He underwent residential meth-addiction treatment in Minnesota and, when he returned, he attended Narcotics Anonymous meeting regularly. He also worked full time in a hardware store in Maryland to make ends meet. But after pleading guilty in court, March 13, he was immediately sent to jail to await sentencing.
In court last Friday, Bilton said he'd betrayed the community's trust and, instead of protecting it, was "poisoning" it with drugs. She then asked Judge Grace Carroll to incarcerate Silverthorne for two years. But defense attorney Brian Drummond said that characterization of his client couldn't be further from the truth.
Calling Silverthorne one of the most "well-liked and respected mayors in Fairfax City history" and noting the many accomplishments during his tenure, Drummond said Silverthorne "never, ever," thought he'd be in in court this way. "Yet here we are," said Drummond. "Scott is no longer mayor. He's a convicted felon, a victim of the demons that consumed him – of an addiction that he long denied, but no longer. He is, in so many ways, a changed man – and in some ways, a much better man."
Briefly explaining what happened, Drummond said Silverthorne's life was difficult, the past few years. A job loss in 2015 led to financial problems and, eventually, Silverthorne lost his home and filed for bankruptcy. As if that weren't enough, he also battled cancer. Through it all, he carried out his mayoral duties. But one of the ways he dealt with all these problems, said Drummond, was "to suspend reality and use a drug that was a temporary fix, but led him to ruin."
"But let's be clear – Scott Silverthorne is not a drug dealer," said Drummond. "This one transaction was totally out of character and would never have occurred if not for a well-crafted, sting operation by law enforcement. Virginia's drug-distribution statute is very broad and encompasses behavior ranging from persons manufacturing and distributing drugs for [financial] profit to our children and loved ones … to people like Scott, who wasn't profiting from it, but just hoped to use a small amount."
Drummond noted the many people who wrote letters to the judge on Silverthorne's behalf, including prominent politicians, a college president and citizens whose life Silverthorne's leadership improved. He then pointed to a large box containing the hundreds of cards and letters Silverthorne received in jail from people encouraging him to "hang in there" and "stay strong." They told him they still care about and are there for him.
Drummond then asked the 65 or so people – many wearing "silver for Silverthorne" ribbons – who'd come to court that day to support Silverthorne, to stand up, and they did. "These are people who didn't have to be here," said Drummond. "They wanted and needed to be here, to let Scott know they're here for him and won't give up on him."
He requested no special favors, just that Carroll abide by the state sentencing guidelines, which recommended probation for Silverthorne. "He has over 25 years of selfless, community service and has the love and support of nearly the entire community," said Drummond. "So I ask you to give him time served and probation."
SILVERTHORNE then stood and addressed the judge. "Last August, my life changed forever," he said. "But that change and my public humiliation was probably the best thing that ever happened to me. It was a blessing in disguise because it forced me to accept and admit that I'm an addict – and it's the first time I've said that in public."
He said he's gotten help from drug-rehab professionals and support from friends, family and the community. But, he stressed, "I'm a living example that addiction can affect anyone, regardless of race, upbringing, position or sexual orientation."
Being arrested was his first, wake-up call, said Silverthorne. His second was getting sent to jail and being immediately placed in solitary confinement for a week – with no human contact or natural light, limited opportunities to shower and make phone calls and no reading materials or anything to do. "It was a pretty jarring experience," he said.
"I pled guilty that day because I insisted that I own my behavior and recovery," added Silverthorne. "I am not a drug dealer and have not ever been a drug dealer."
Referencing a Mark Twain quote: "Always do right. This will gratify some people and astonish the rest," Silverthorne said, "Following my arrest, I tried to do the right thing. I voluntarily resigned the job I loved, sought rehabilitation, worked a 12-Step program and accepted any full-time work I could."
"My life as I know it is over; it will never be the same," he continued. "I let down my family, friends and my entire home town – and most of all, myself. And I will have to live with that for the rest of my life."
Judge Carroll said she appreciated Silverthorne's recognition of his over-a-decade-long addiction. But she advised him that he can't complete his recovery by himself and that his nearly six weeks of residential drug treatment was just a start. She had him turn around and look at his supporters to underscore that he shouldn't disappoint them. And now that he's experienced what jail is like, she told him to toe the line if he doesn't want to return.
She then sentenced him to five years in prison, suspending all but the three months he's already served. She also placed him on three years' probation and ordered him to perform 200 hours of community service and to receive any alcohol and drug evaluation and treatment his probation officer deems necessary.
After his release, a couple hours later, Silverthorne addressed reporters outside the courthouse. "I know this has been a terribly difficult time for the City of Fairfax," he said. "I regret that I put them through this and that I'll no longer be able to affect change in the City as an elected official. I'm thankful I'm alive and for my health."
"To actually come clean and say [I'm an addict] was extremely difficult," he continued. "I thought I was a recreational user and could go out and tie one on. But the reality was nobody knew I lived a double life – a secret life."
Next week's edition will have an exclusive interview with Silverthorne.