Fri

Sat

Sun

Mon

Tue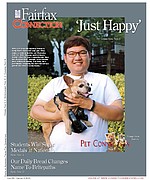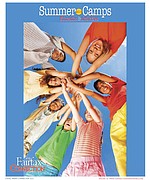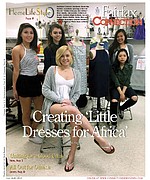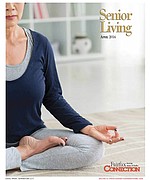 More Stories
Food for Others assemble backpacks of non-perishable food.
Food for Others started its Power Pack Program -P3- in Fairfax County four years ago "after we noticed the need and heard from school counselors. We started with eight schools and are now up to 28," according to Jessica Cogen, director of development and outreach of Food for Others. Cogen also emphasized that "we are seeking to expand the number of schools served this year to help meet the need."
The Cleaning Authority of Fairfax collected 224 bags of canned food totaling 994 pounds for the Food for Others food bank over the summer as part of a national initiative, The Cleaning Authority CARES.

Quality Performance Group, QPG, an automotive aftermarket company focusing on Jeeps, pickup trucks and off-road vehicles, recently opened on Draper Drive in Fairfax City.

Doc Scantlin and his Imperial Palms Orchestra entertained the crowd on Thursday, July 14 from 5:30 to 7 p.m. during an Evenings on the Ellipse concert on the grounds of the Fairfax County Government Center.

Fairfax-based non-profit Our Daily Bread has changed its name to Britepaths.