Sun

Mon

Tue

Wed

Thu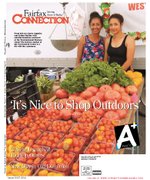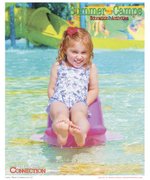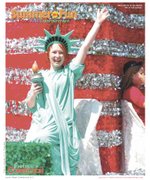 More Stories
Weekly happenings in Fairfax.
Three Fairfax County Public Schools (FCPS) teachers and the Technology and Engineering Education program at Fairfax High School have been recognized for excellence by the Virginia Technology and Engineering Education Association (VTEEA).
Dressed in green and gold and bursting with energy, George Mason University alumna and Washington, D.C. television news reporter Angie Goff woke up the City of Fairfax starting at 4:30 on Aug. 14 with live broadcasts near George Mason's main campus that aired on the NBC affiliate News4.

"Great Beginnings" program at South County High School prepares new and transferring teachers for their first week.
As summer vacation in Fairfax County winds down, the hallways and classrooms at South County High school are already buzzing. Beginning Aug. 18, roughly 1,200 new and returning teachers — as well as those new to the school system — took part in a week-long induction program called "Great Beginnings: The Next Generation."
Farmers Market at Government Center is a hit with the customers.
Whether customers are looking for juicy peaches, ripe tomatoes, coconut cupcakes or homemade ice cream, they'll find all those things and more at the farmers market at the Fairfax County Government Center.