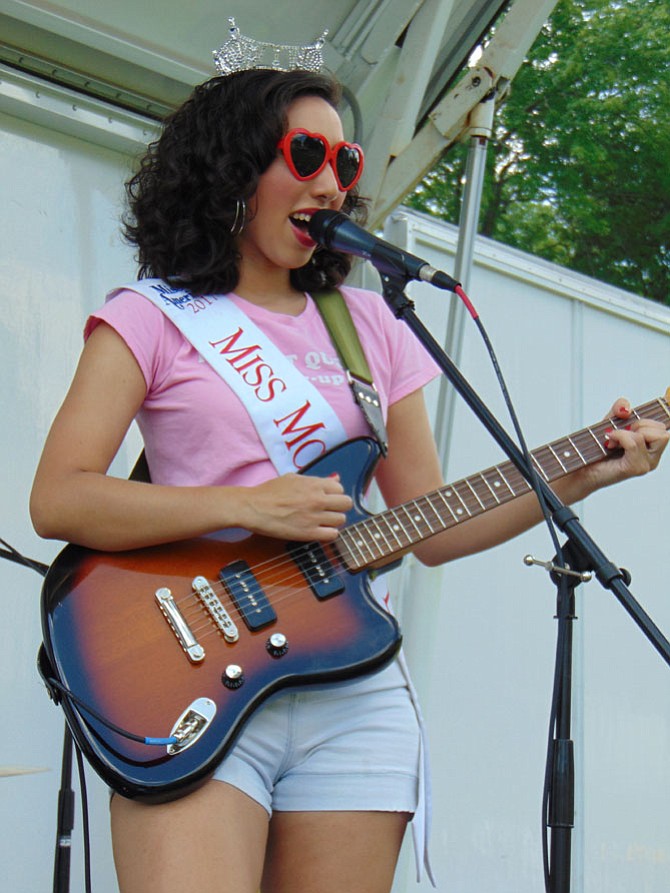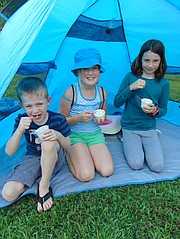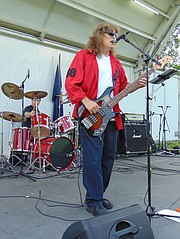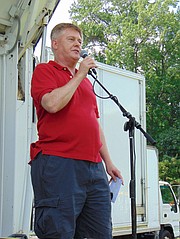 Ten local bands competed in a Battle of the Bands on two stages Sunday, July 16, at Lakeside Park/Royal Lake in Fairfax. Between 3 and 8 p.m., the audience members could vote for the best band winner who will earn a spot in the 2018 Braddock Nights Concert Series.
Sponsored by Braddock District Supervisor John Cook's office, the event coincided with the debut of Royal Lake, one of five lakes in the watershed, which had a ribbon-cutting ceremony the previous day for having completed a re-dredging process.
"Well, it's a perfect day out here and it's great to be able to give our local Fairfax County bands, some of which are professionals, and some are amateurs, the chance to play and for the community to come out and enjoy the day together for free," said Cook.
"This is a great way to bring the community together and support our local arts at the same time," added Monique Hamm, communications director with Cook's office.
The winner of the Battle of the Bands contest was the St. Stephen's UMC Youth Band. The other nine bands competing included: Cinema Hearts, Messenger, Cooler Full of Empties, City Saints, Mars Rodeo, Steve Young & the Sounds, Line Item Veto, No Right Mind, and Irresponsible.