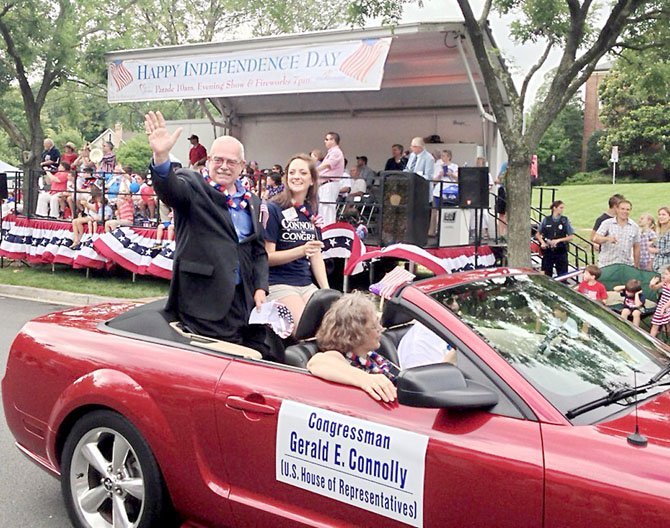 U.S. Rep. Gerry Connolly (D-11), his wife "Smitty," and daughter Caitlin greet well-wishers along the City of Fairfax Fourth of July parade route. Connolly and his family celebrated at parades in Fairfax, Dale City and Lake Barcroft.
Stories this photo appears in:

47th annual Independence Day Parade held in Fairfax.
The City of Fairfax held its 47th annual Independence Day Celebration in historic downtown on July 4th. Among this year's entries were eight high school marching bands from as far west as Nebraska and Minnesota. This year's Grand Marshall was the Hon. Quin S. Elson, a long-time community activist and Fairfax Police Youth Club volunteer.