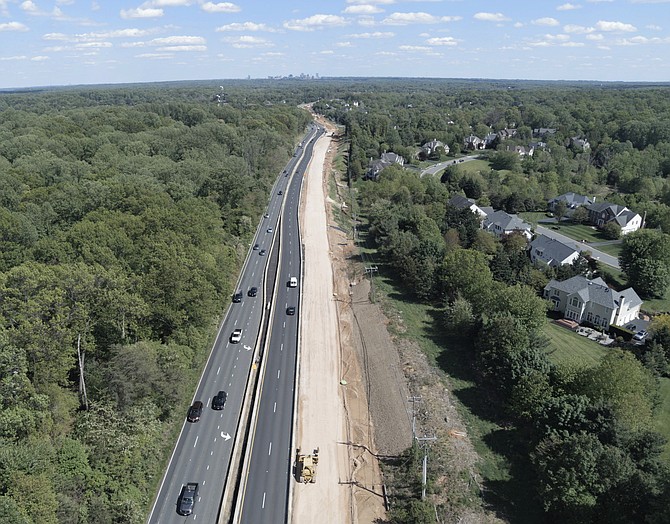 Traffic on Route 7 through Great Falls, Wolf Trap and Reston areas, where VDOT is widening the road from four to six lanes, at almost 4 p.m. last week.
Stories this photo appears in:

When traffic is down, the crews extend time with lane closures, resulting in project progress.
The quarantine that seems to have no end is having some positive impacts. With most businesses closed and most people staying home most of the time, rush hours have been minimal, gas use is down, local streets are becoming the roads less traveled. For road crews, this is time to pick up the pace.