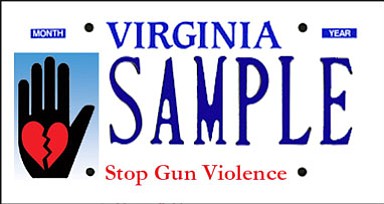 A special license plate designed as a "moving billboard from city-to-city and state-to-state to help create awareness and a movement for change" will be produced by the Commonwealth of Virginia Department of Motor Vehicles sometime after July 1. Former Falls Church resident Robin Bray is the professional artist who designed the graphic image of a broken heart held in the palm of a hand.
Stories this photo appears in:

Chantilly mom plays small part to help Democrats win big Nov. 6.