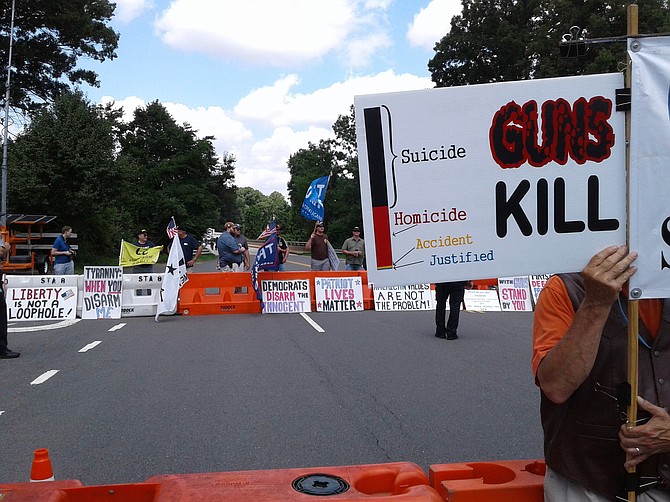 A buffer zone across Waples Mill Road in Fairfax keeps nearly 50 gun rights proponents in a state with open carry handgun laws from clashing with hundreds of participants at the March on NRA rally Aug. 4 in Fairfax. Both camps are within shouting distance from each other on this hot summer day. Counter protesters use bull horns to provoke March on NRA activists, who argue with them. Fairfax County Police officers monitor this war of words.

Stories this photo appears in:

Expertise plus traction equals movement for change.