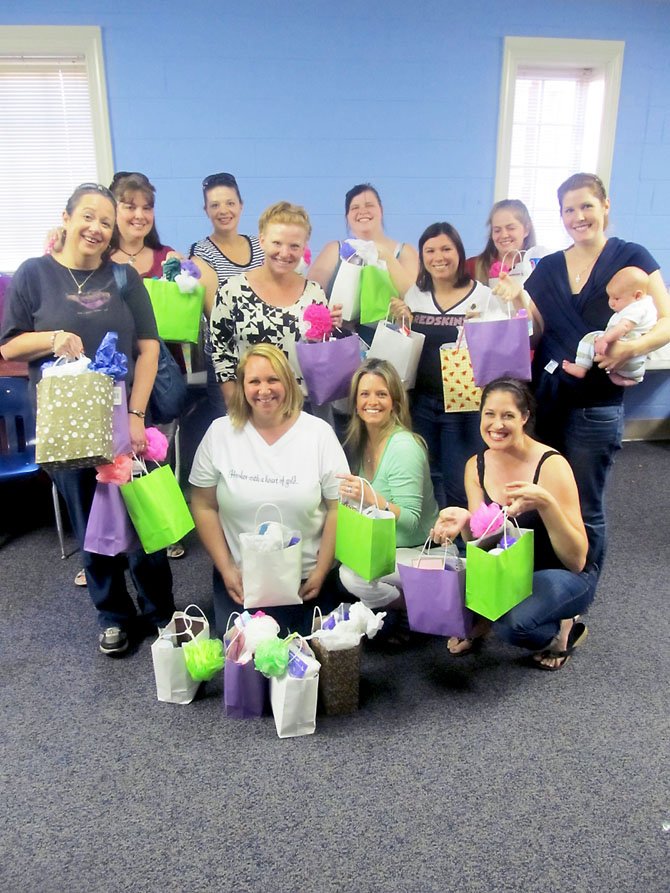 From left, kneeling, front row: Julie Miner, Kristin Wilson Keppler, April Buckley. Back Row: Judi Cloutier, Angela Hodum, Wendy Hill, Meghan Szkutak, Amanda Sams, Debbie Vincent, Patty Rothberg, Crescent Doan holding gift bags they assembled at Fairfax Presbyterian Church on Main Street on Friday, May 11 to deliver to moms in homeless shelters in Fairfax County.
Stories this photo appears in:
Fairfax moms create gift bags for mothers in homeless shelters.
Every week, Julie Miner and Kristin Wilson Keppler would run into each other at Fairfax Presbyterian Church's preschool and exchange "mommy" pleasantries.