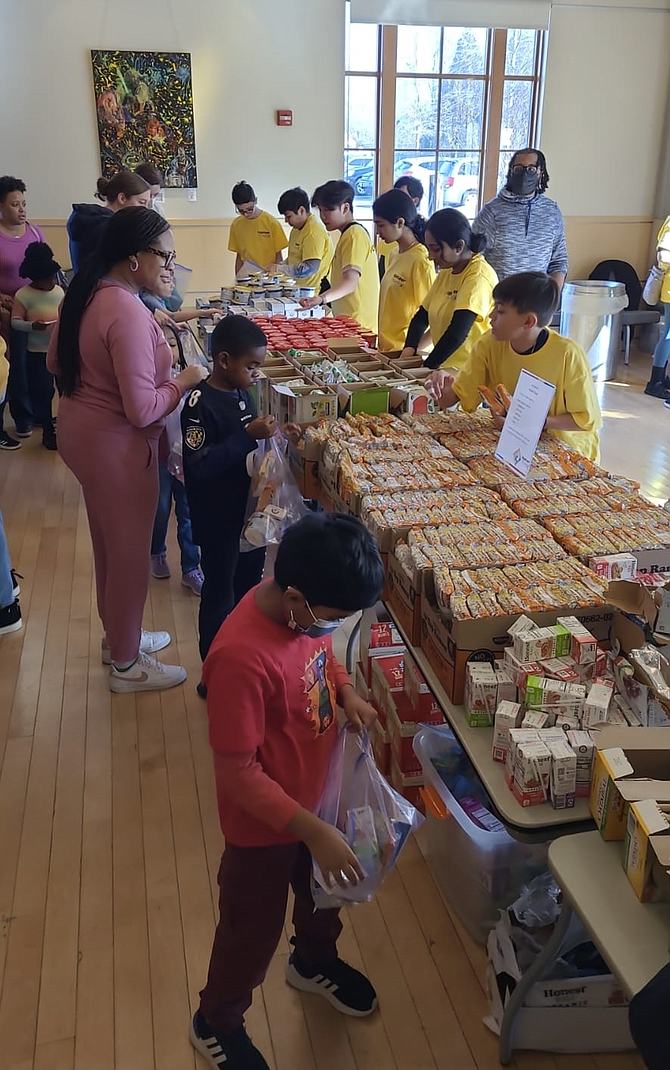 Volunteer Fairfax coordinated the 2023 MLK Jr. Weekend of Service as a "day on, not a day off." The transformative power of volunteerism empowered individuals throughout the county to bridge barriers, address social problems, and strengthen communities. It brought everyone closer to Dr. King's dream of a "beloved community" by having activities for people of all ages to do service work.
Volunteer Fairfax's Weekend of Service included a "Give Together" event for families with school-aged children. The organization had multiple events happening on Monday, the federal holiday and the national day of service.
"The Valentine's Challenge had over 100 volunteers making cards for elderly community members aging at home — working with partners like the Shepherd's Center of Fairfax-Burke," said Holly Gordon, senior manager of Volunteer Fairfax's Communications and Public Engagement. "Also, we had teen volunteers working on various projects for the area's homeless population with Recovery Program Solutions of Northern Virginia."
By the end of Monday, completed projects included seed packs with Hidden Oaks Nature Center to encourage plants that support butterfly populations; 200 care packages made for Capital Caring Health to support hospice patients; 105 fleece blankets for Homeward Trails Adoption Center; 100 packages along with handmade bookmarks for the English Empowerment Center; and 150 Sunshine Bags for Meals on Wheels, Gordon said.
Photos via Volunteer Fairfax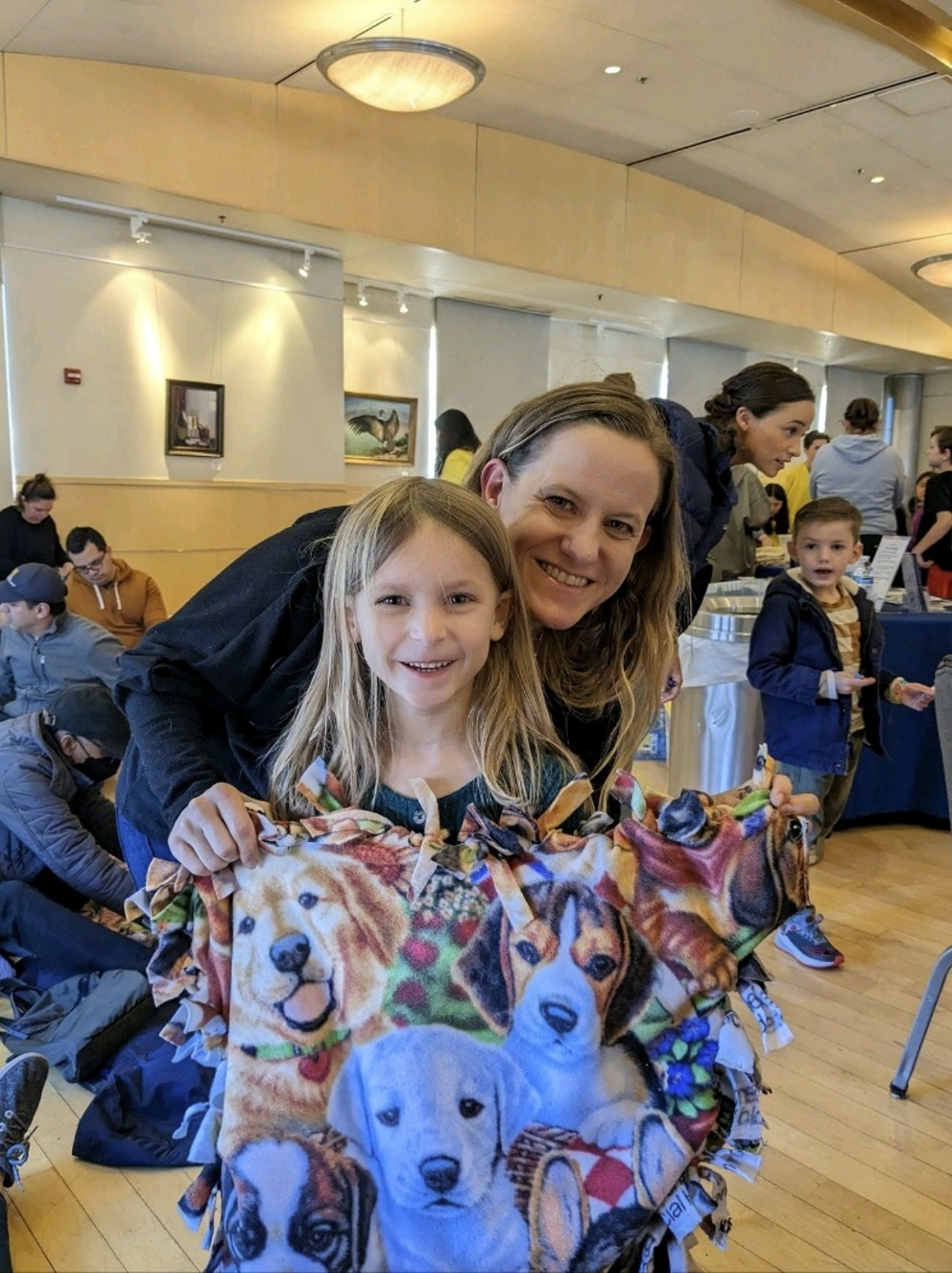 Making fleece blankets for Homeward Trails Adoption Center in Fairfax Station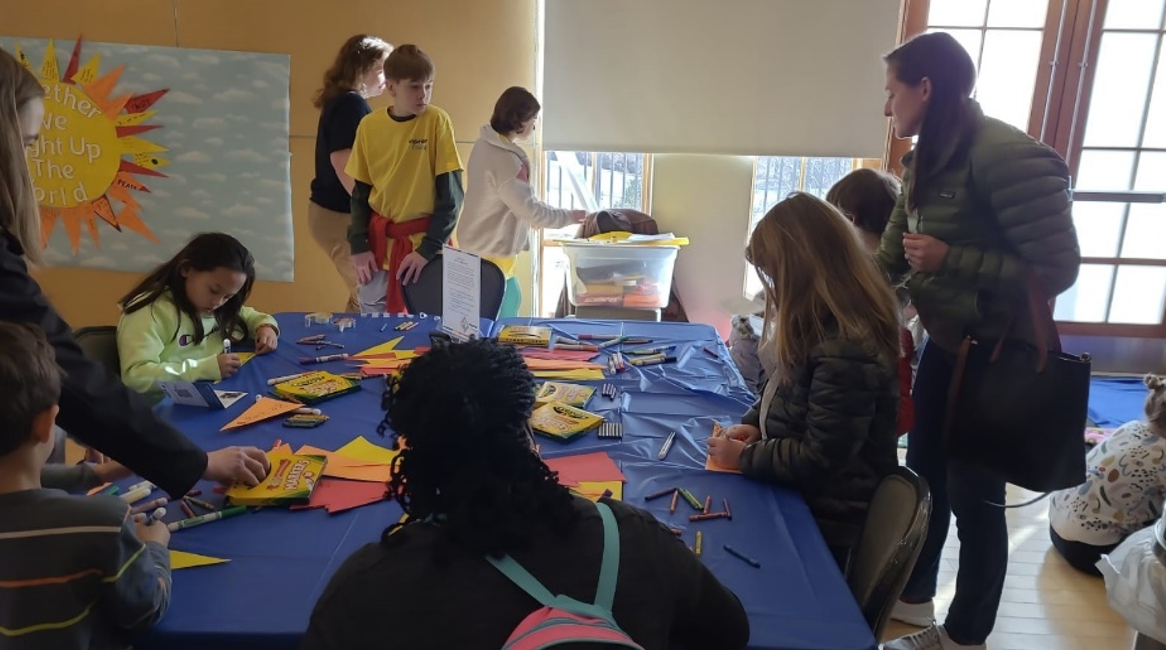 The reflection station at Volunteer Fairfax's Give Together event creates the bright wall display, "Together We Light up the World."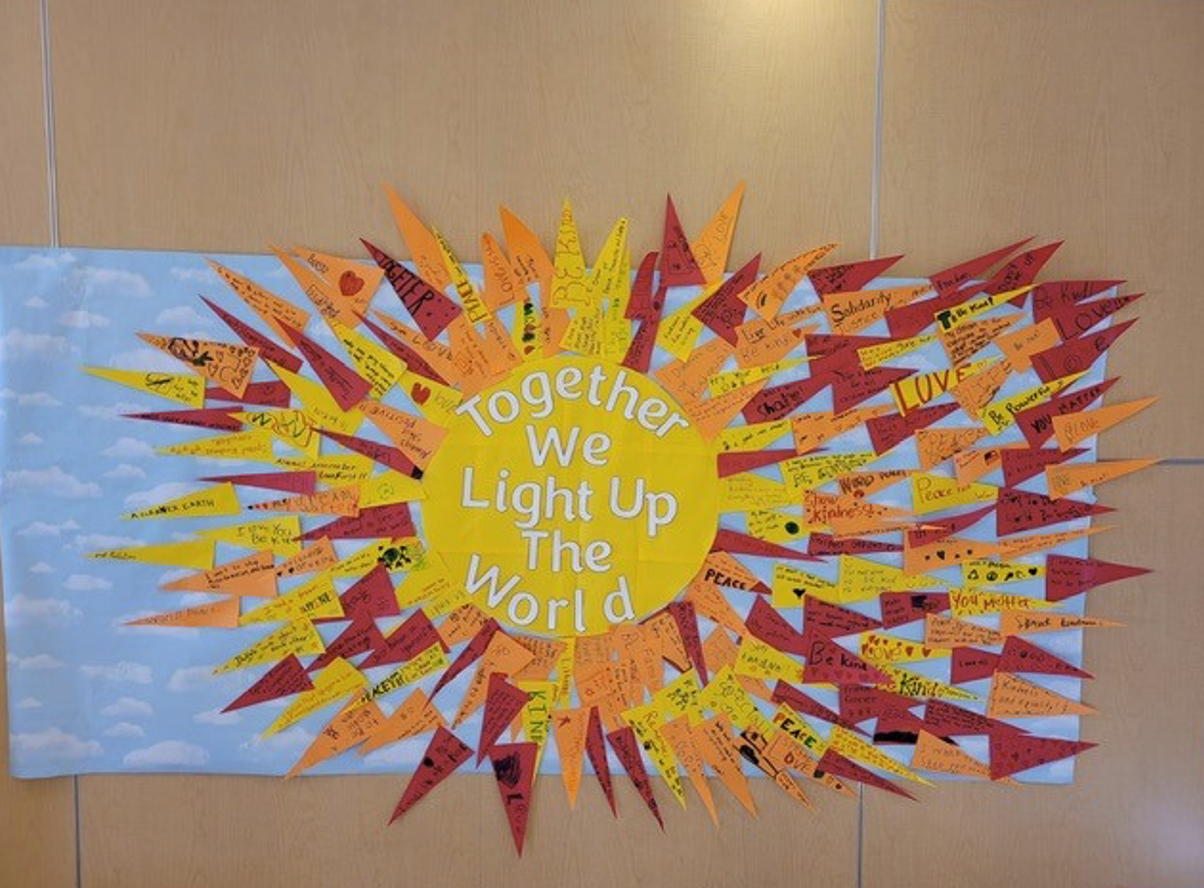 The completed wall display
Holly Gordon, senior manager, Communications and Public Engagement at Volunteer Fairfax