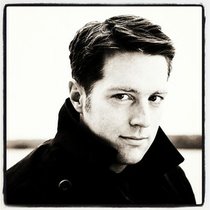 Michael Lee Pope is an award-winning journalist who lives in Old Town Alexandria. He has reported for NPR, the New York Daily News and Northern Virginia Magazine. He has a master's degree in American Studies from Florida State University, and he is a former adjunct professor at Tallahassee Community College. Pope is the author of four books.
Recent Stories
General Assembly to consider bills providing feminine hygiene products in schools and prisons.

Democrats plan to use new numbers to accomplish wide-ranging agenda.
This year's General Assembly will be like no other. For starters, members walking the halls of the Capitol will look different. The crop of freshman includes the first transgender woman to serve in the Virginia General Assembly, the first lesbian, the first Asian-American women and the first two Latinas. Gone are the 12 Republican members who were unseated, all white males. Also gone are the three members who got out before the bloodbath that flipped their seats from red to blue, also all white males. In their place is a diverse and young group of new members who are eager to make their mark on the commonwealth.

Democrats sweep statewide races and come close to taking over House of Delegates.
Democrats swept all three statewide seats this week and picked up so many seats in the House of Delegates that control of the chamber is now in doubt. Voters rejected Republican arguments about sanctuary cities and Confederate memorials, divisive issues that had moderate Republicans trying to win over the most extreme elements of President Donald Trump's coalition.

Campaign cash helps undermine efforts to create consumer protections.
Recent years have seen increased scrutiny of high-interest lenders, businesses that offer a variety of loans at interest rates that often exceed 300 percent. Now campaign finance disclosures show the industry is spreading its influence across the political spectrum with about $800,000 in political contributions this election cycle according to data from the Virginia Public Access Project.
A look at statewide candidates and where they get their money.
Voters across Virginia will be headed to the polls Tuesday Nov. 7. Here's a look at what's on the ballot.

Solid blue urban areas separated by political beltway from solid red exurbs.
Northern Virginia has more competitive seats than any other part of the commonwealth, a ring of districts that forms a beltway of sorts separating the inner solid blue in Arlington and Alexandria from the solid red in rural and exurban seats in Loudoun and Prince William. That puts Fairfax County squarely in the driver's seat this November, when Democrats hope to pick up seats in an election that has balanced local issues like schools and roads with the ongoing reaction to President Donald Trump.

Democratic newcomer Donte Tanner faces uphill climb against incumbent Tim Hugo.
Democrats are energized, and they're targeting Republican-held House districts that Hillary Clinton won last year. But House District 40 shows what an uphill climb this year will be for them.

In joint appearance, Warner and Kaine talk business in Northern Virginia.
U.S. Sen. Mark Warner says Gov. Terry McAuliffe should pick one region of the commonwealth to compete for landing a second Amazon headquarters in Virginia instead of trying to cheerlead for three different areas simultaneously. U.S. Sen. Mark Warner says the federal government should be allowed to negotiate drug prices through Medicare to bring down the cost of prescriptions. These are some of the revelations that Warner and Kaine dropped on industry leaders this week at a meeting of the Northern Virginia Chamber of Commerce.
Candidates for governor present inkblots on everything from the economy to Confederate statues.
The campaign for governor is a bit like a Rorschach test as the candidates close in on the final stretch toward Election Day. Democrat Ralph Northam and Republican Ed Gillespie are presenting a series of inkblots to voters about everything from the health of the economy to the value of Confederate statues.
Keys-Gamarra overcomes Republican-advantage in low-turnout August.
Guardian ad litem and Fairfax County Planning Commission member Karen Keys-Gamarra swamped Republican Chris Grisafe and two other candidates in a special election this week, one that Democrats say is a sign of strength for their party heading into the fall.