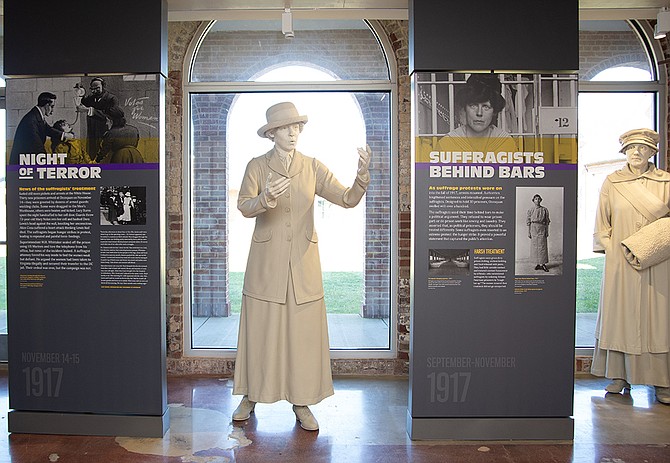 The Lucy Burns Museum will commemorate 91 years of prison history on the site — the Workhouse Arts Center funded, designed, and renovated a new museum, restoring a decrepit prison building vacated in 2001.
Stories this photo appears in:

Drive-in movies, Girl Scout virtual event and Suffrage art exhibit planned for August.
With the upcoming Centennial of the Ratification of the 19th Amendment guaranteeing women the right to vote in the United States, the Workhouse Arts Center is holding special Thursday evening Drive-In movies, a Girl Scout Gold Award Project virtual event and a suffrage-related art exhibit, all planned for the month of August.