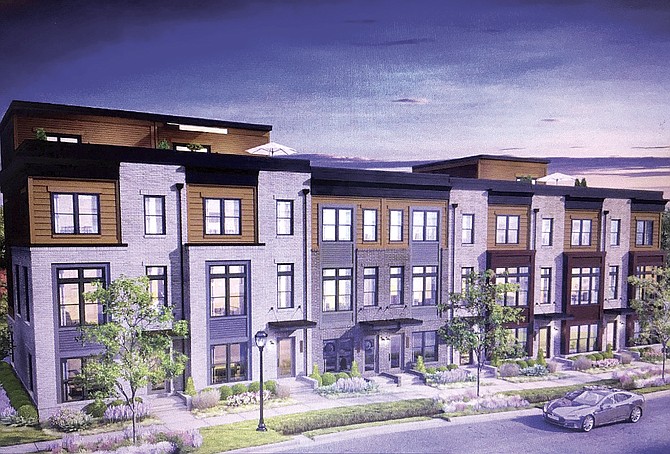 Artist's rendition of the townhouses to be built in Fairfax City.
Stories this photo appears in:

Fairfax City Council approves 50 new townhouses.
Courtesy of a Comprehensive Plan amendment and a rezoning, 50 townhouses will eventually be built on the site of a church moving from its current site in Fairfax City.