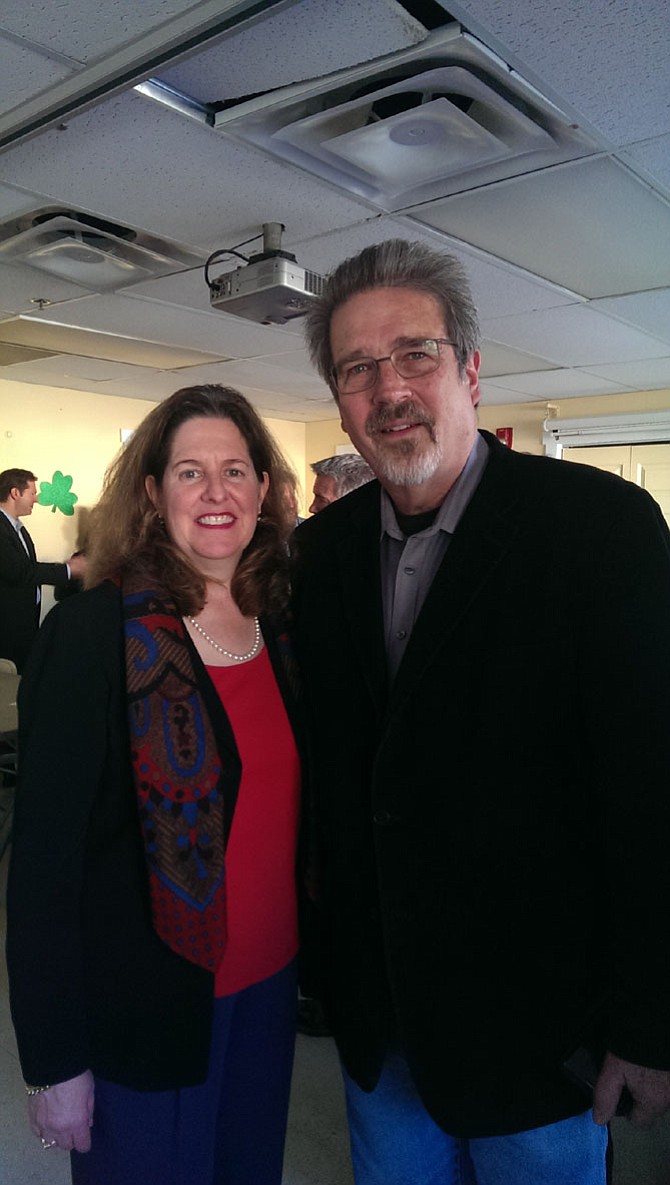 Left, Alexandria Mayor Allison Silberberg joined Rising Hope Pastor Keary Kincannon (right) in a press conference where elected leaders called for comprehensive immigration reform from the Trump administration and condemned alleged ICE action detaining men who had just exited the church's hypothermia shelter Feb. 8.
Stories this photo appears in:

Condemning ICE activity at Rising Hope Church in search of criminals in the country illegally.
In response to executive orders from President Donald Trump that expand Immigration and Customs Enforcement agents' criteria for detaining and deporting people in the United States illegally, elected officials are speaking out against the action, as well as condemning recent activity by ICE officials to round up known immigrant criminals.