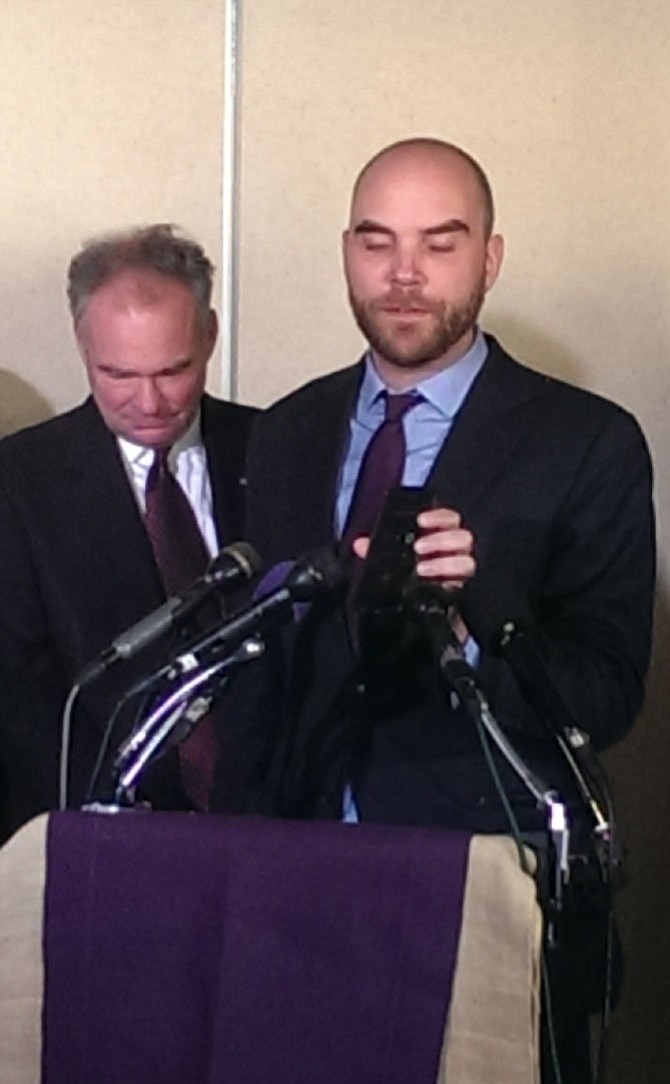 At the press conference, immigration lawyer Nicholas Marritz translated a statement from a woman in the United States illegally but with children born here. Through Marritz, she said she doesn't feel like she can leave her home freely in this climate.

Stories this photo appears in:

Condemning ICE activity at Rising Hope Church in search of criminals in the country illegally.
In response to executive orders from President Donald Trump that expand Immigration and Customs Enforcement agents' criteria for detaining and deporting people in the United States illegally, elected officials are speaking out against the action, as well as condemning recent activity by ICE officials to round up known immigrant criminals.