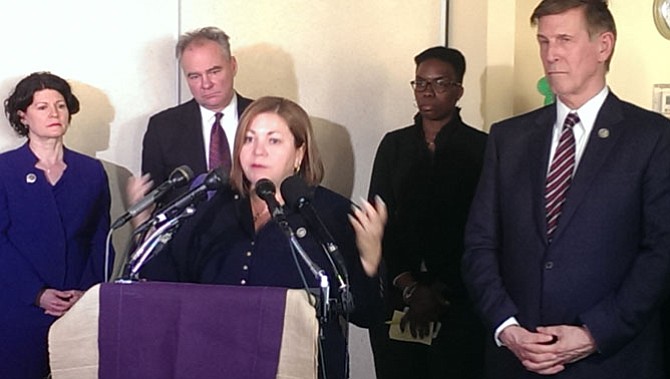 Center, Democratic Caucus Vice-Chairwoman from California U.S. Rep. Linda Sánchez (D-38) said she had recently met with both President Donald Trump and the acting director of ICE. She told Trump what happened at Rising Hope was not an isolated issue and was "appalling, wrong."
Stories this photo appears in:

Condemning ICE activity at Rising Hope Church in search of criminals in the country illegally.
In response to executive orders from President Donald Trump that expand Immigration and Customs Enforcement agents' criteria for detaining and deporting people in the United States illegally, elected officials are speaking out against the action, as well as condemning recent activity by ICE officials to round up known immigrant criminals.