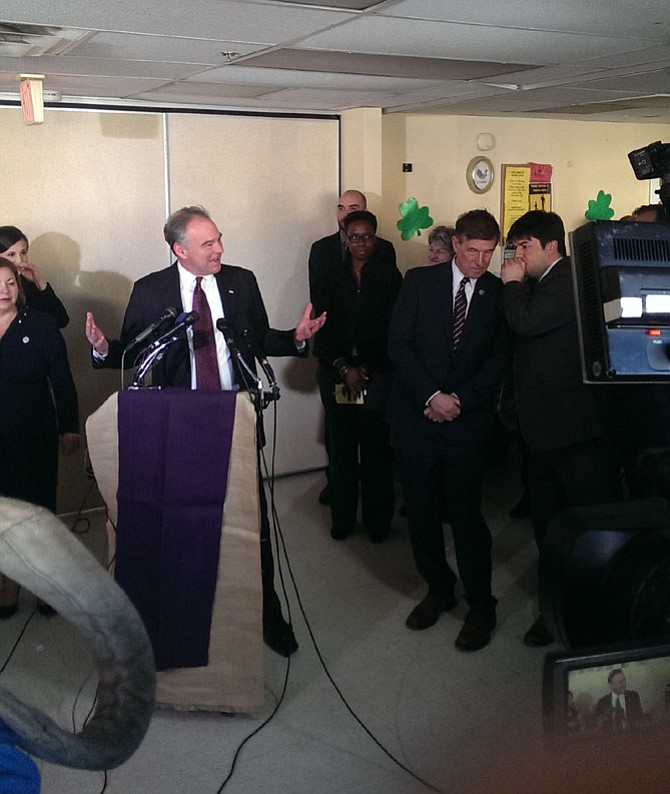 Left, Sen. Tim Kaine (D) described a letter he'd received from a girl in fourth grade — in it she wrote she was sorry he had lost the presidential election with running mate Hillary Clinton, but that he had still had important work to do.
Stories this photo appears in:

Condemning ICE activity at Rising Hope Church in search of criminals in the country illegally.
In response to executive orders from President Donald Trump that expand Immigration and Customs Enforcement agents' criteria for detaining and deporting people in the United States illegally, elected officials are speaking out against the action, as well as condemning recent activity by ICE officials to round up known immigrant criminals.