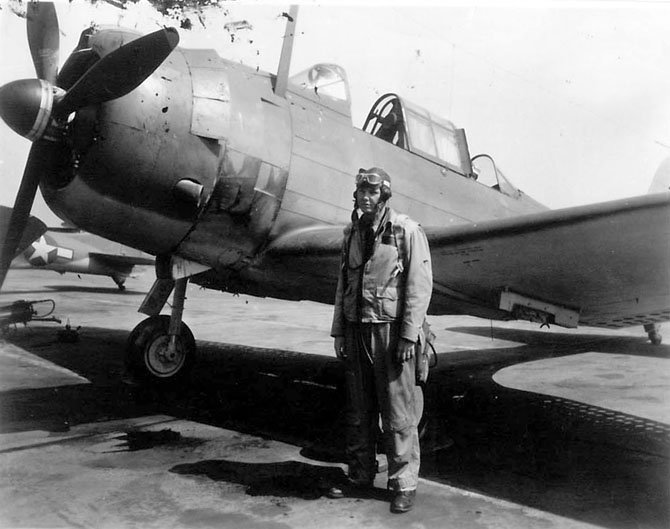 Lehman H. Young in 1944, standing next to the "Dauntless Dive Bomber" during his time in the U.S. Navy during WWII.
Stories this photo appears in:

Community remembers civic leader, WWII pilot and business owner.
It was 1958, during one of the worst blizzards to hit Northern Virginia, and Deborah Young, just five years old, remembers her father, Lehman, bundling her up and sitting her on the seat of their old blue 1951 Ford, between him and her mother, Marie.