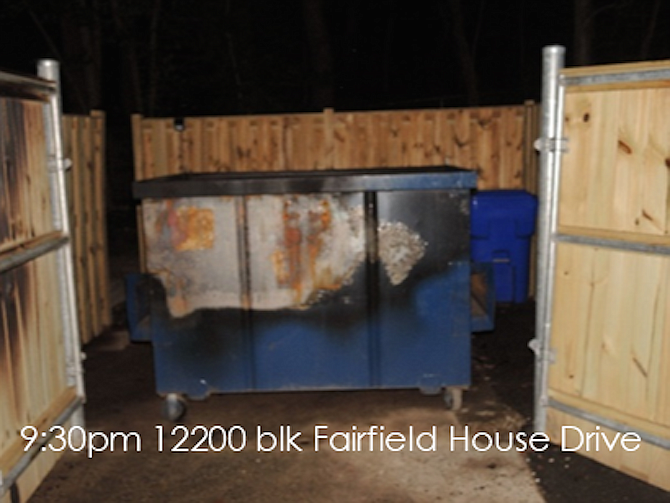 Fire investigators from the Fairfax County Fire Marshal's Office are asking anyone with information regarding two dumpster fires that occurred on Sept.7, 2019 to come forward. At 9:30 p.m., units responded to a dumpster fire in the 12200 block of Fairfield House Drive in the Fair Oaks area. Later that night, at 11 p.m., units responded again to the same complex for a fire in another dumpster. Both fires were quickly extinguished.
Anyone with information is asked to contact Captain Timothy Palmer at 703-246-4707. Fire investigators would like to remind callers they can remain anonymous.
For ongoing updates, please read our blog and follow us on Twitter, Facebook, and Instagram.